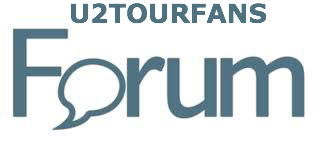 Do you consider yourself a U2 fan or U2 expert ?
Either way we are looking for a few good bloggers to team up with us on our newest community. U2TOURFANS Forums designed to provide you the fan a place to share and exchange everyhing U2.
We are building out our site to include a forum section and U2 Fan blogger section. Which will allow you the fan to share your passion.
You can write once a week, month or quarter for us. We also will allow budding U2 authors to write and promote their books with our community.
This is a brand new section for us. We welcome your ideas and feedback. So far we have been asked to inlcude the following areas.
Concert Videos
Concert Audio
Concert Photos
All of these areas can be viewed right now. We have also welcomed you to upload any concert audio or video that you would like to share.