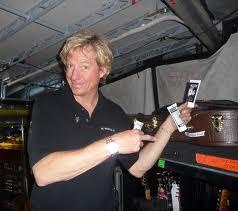 Dallas / U2 / U2TOURFANS
24 months around the world tour with a brief stop to address Bono's back surgery. Their back in the the studio in Dublin recording what we can only guess will be their 13th album.
Adam spoke earlier in the week to John Murray of Radio One in Irleand. He was promoting the "Walk in My Shoes Campaign to raise money for mental health issues. Last year Adam mum passed away however this program was inspired by her work with St Pats Hospital.
Last Night we posted a message from Dallas……
Just received this report from Dublin, where U2 is in the studio…
Just a heads up on how wonderful your 4 basses are….beautiful instruments and so much "weight" and deep tone with a very light weight bass……amazing. The Will Lee is killer and the PJs so balanced. Adam has been tracking away and not having to break the momentum dialing in his sound…..Just a very good marriage of effortless tone that seems inherent with the overall design. The entire band and the production team could not be happier.

Nice one,
Dallas Schoo/U2