Montréal comes to a close as U2 fans look back over the few days of music and friends with great amazement. U2 has has always been about connecting with fans and Montréal fans got some extra extra treats this week. Bono welcoming Mirror Ball Man to the stage, An increase number of fans joined the band on stage.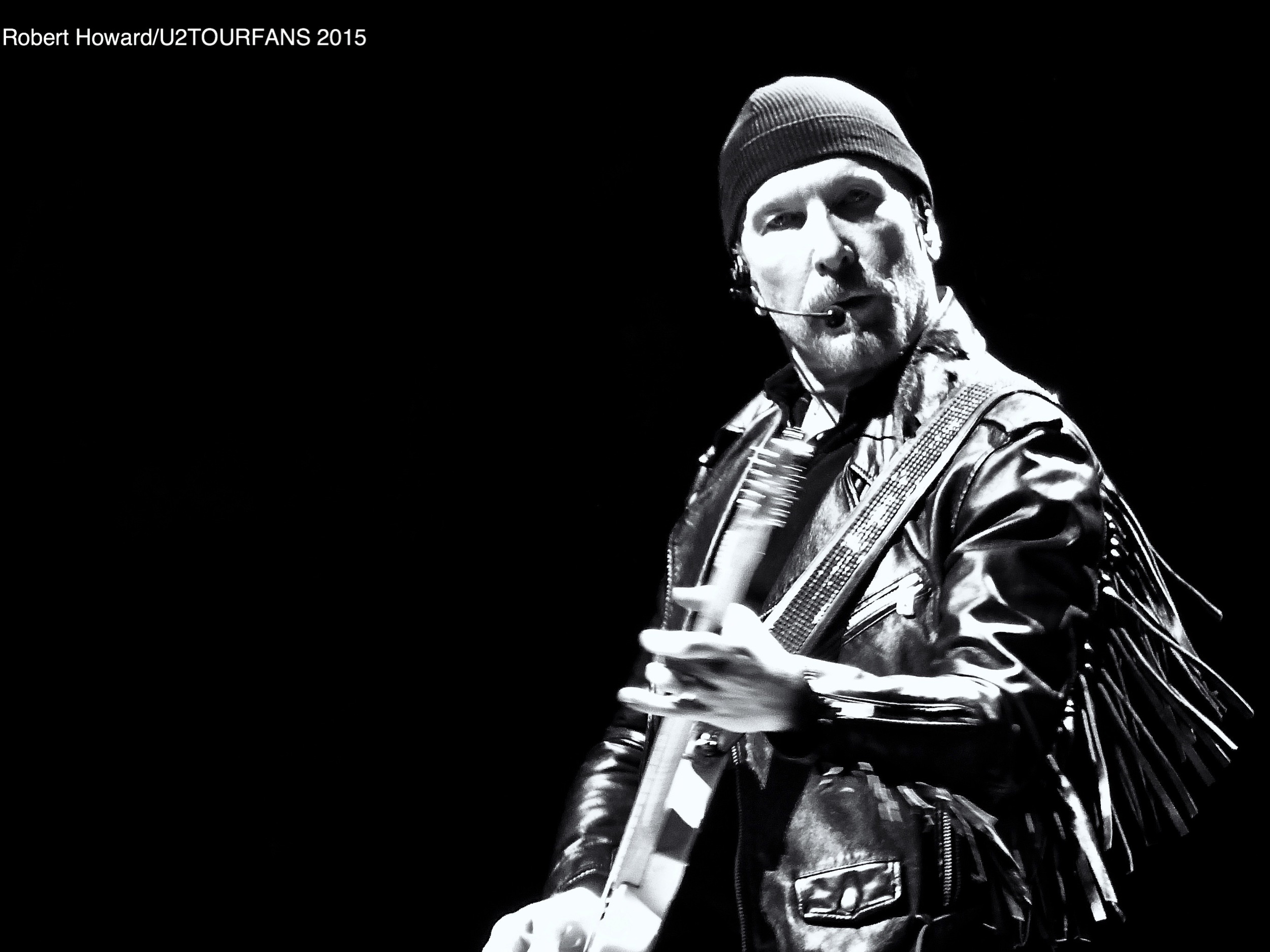 Personal comment, leave your phone or camera in your pocket and taken the whole experience. As one blogger site called the stage invite "Controlled chaos" this stop along the tour has some memorable experiences for a few fans. Our camera man happened to capture some great fans inside and outside this this time. We are still looking for that U2TOURFANS sign. Maybe Chicago fans will bring it out ! The set list has a few changes however what really is different about each show really is how the band interacts with the fans.
Bono seems to be more interactive, chatty or just engaged with the fans of Montreal speaking in French a few times, inviting fans to the stage and of course helping us remember those that need to be remembered. Its an experience. That's the best way to describe the series.
Venue: Bell Centre Montreal, QC, CA June 16, 2015
The Miracle (Of Joey Ramone)
Out Of Control
Vertigo / God Save The Queen (Sex Pistols) (snippet) / Transmission (snippet)
I Will Follow
Iris (Hold Me Close)
Cedarwood Road
Song For Someone
Sunday Bloody Sunday
Raised By Wolves / Psalm 23 (snippet)
Until The End Of The World / Love And Peace Or Else (snippet)
(Intermission)
Invisible
Even Better Than The Real Thing
Mysterious Ways
Elevation
Stuck In A Moment
Every Breaking Wave
Bullet The Blue Sky / Anthem (snippet)
The Hands That Built America (snippet) / Pride (In The Name Of Love)
Beautiful Day
With Or Without You
Encore(s):
City Of Blinding Lights / Gens Du Pays (snippet)
Mother And Child Reunion (snippet) / Anthem (snippet) / Where The Streets Have No Name / California (There Is No End To Love) (snippet)
40